Supporting our teams, coaches
&

athletes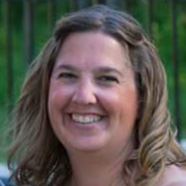 Welcome back to another year of Oconomowoc High School sports and the Oconomowoc Sports Booster Club. My name is Kristen Metcalf and I am the President this year for the club. We have a great group of Directors this year and look forward to what the future holds for this club and Oconomowoc Athletics. We are coming up with new ways to raise funds and create community here in Oconomowoc.
Many people often ask "why should I join the Booster Club"? There are many great reasons to join and the first is that you are helping to support hundreds of athletes here in the Oconomowoc School district. Our student athletes step up to the plate, onto the field, onto the court to push themselves and work with their teammates to achieve a goal and we want to support them in that. Collectively, the club raises about $100,000 each year and that money all goes to supporting our teams and young athletes
With your membership though, you also get to attend our annual tailgate with dinner for you/your family and free passes into the football game that night…that right there, pays for itself.  Also included in your membership is free entrance to our Winter Rally during the basketball season.
The Booster Club is about building community and we live in a great one.  We work to promote all sports.  What does the money I donate support?  Here is a short list of where some of the money went to recently; swim touchpads and signage, golf rain gear, bowling lane time, hockey ice time, skiing hill time, wrestling mat holder, cross country ice baths and the list goes on.  We could not do any of this without the support and generosity of the families and businesses in the Oconomowoc Area School District. Thank you for your support of the Booster Club.  Please reach out to any of us directors with questions or if you'd like to get more involved; I can be reached at by email at osbc@oasd.org.
Thank you and GO RACCOONS!!!
Kristen Metcalf
President, OSBC, osbc@oasd.org
JOIN THE OSBC MAILING LIST
Special Thanks to Our Sponsors!